This is not furniture, these are tools for togetherness …
This is not furniture, these are tools for togetherness … In Extremis' designs every single aspect is the fruit of careful consideration. Extremis' tools must always be functional. And above all always better than the products already available. A continuously changing society leads to new consumer needs. Extremis has proven to be ahead of things with every single design, winning more than 50 design awards. Reducing transport volumes, using sustainably managed raw materials, making optimum use of raw materials, or observing quality standards guaranteeing that products last a lifetime: For Extremis it is essential that our planet remains liveable for centuries to come. Extremis' aim is to design products with a long lifetime, both esthetically and physically. Extremis means top quality. Reason for Extremis Existence: "Create nothing unless it is both necessary and functional. And if this is the case, do not hesitate to make it beautiful." This principle always adhered to by the Shaker communities perfectly sums up what Extremis does. Extremis does not aspire to simply put beautiful outdoor furniture on the market. Extremis makes "tools" that make life better. More pleasant. Design should serve people, design has to be adapted to human measures and people's intuition.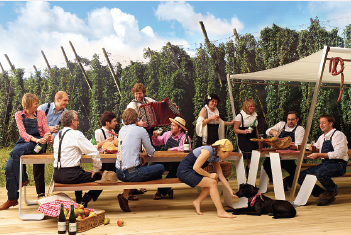 THIS IS NOT FURNITURE
These are tools for togetherness! simply stimulate communication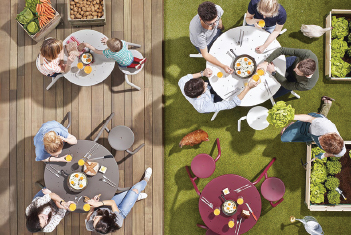 DESIGN IS HUMAN
Design should serve people, solve their problems ,and increase their quality of life.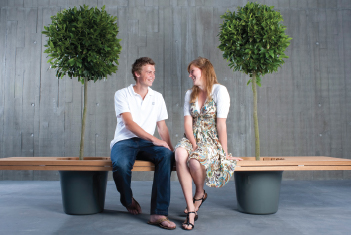 WE LOVE THE PLANET
Carefully made in Belgium with respect to eco-efficient use of materials.